In iotspot office structure, a cluster represents a group of workspaces that are close together.
While the end user doesn't see what clusters the desks belong to, the cluster functionality is used to determine whether there are desks available next to each other.
In the illustration below, each of these workspace configurations form a single cluster (differentiated by color).
Clusters are located within the Zones and are used to group workspaces together. Any number of desks can form a cluster, but keep in mind that clusters are used by iotspot to determine which desks are in proximity of each other (e.g. when searching for two desks that are close).
How to define clusters
If you have workspaces that don't physically form groups (e.g., cubicles or classroom-style desks), aim to form clusters in whichever way is the most consistent with the people groups within your office (i.e., teams).
a)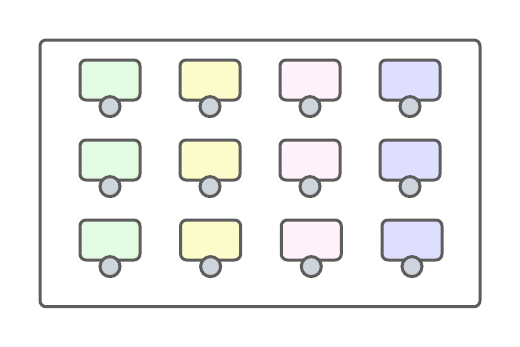 b)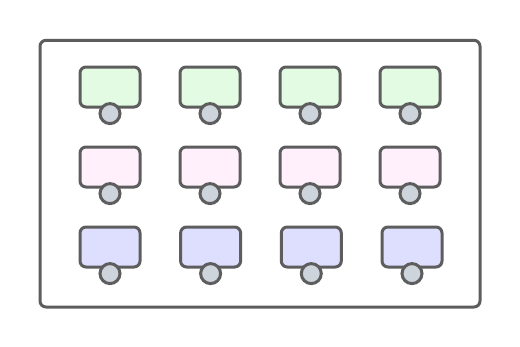 c)
Clusters will be visible to the end-users in the zone selection.
Here are some tips on figuring out the workspace clusters in your office:
Physically connected or nearly connected workspaces should form a single cluster

A single workspace

(e.g., a standing table or a focus pod)

can have its own cluster

We don't recommend for cluster to contain more than 12 workspaces

Avoid creating too many single-desk clusters

(i.e., more than 7 per zone)

Avoid creating clusters that would break up significant groups within your office

Keep cluster forming as consistent as possible throughout the office