You can use the iotspot Setup app to place Workspaces onto the Indoors Map, adjust the position of existing Workspaces or remove them from the map entirely.
Adding a Workspace to the map
Note: You will need a MapsIndoors CMS account with access to your location's map to be able to use this feature. If you don't have a MapsIndoors CMS account, please contact your iotspot office administrator to request one.
Select the "Map" tool in the iotspot Setup app

Log into your MapsIndoors CMS account
Select the location that you wish to configure
Note: If you have nothing to select, then you either do not have access to any location maps or you are in the wrong Organization profile. You can change your organization profile in the Settings back on the home screen.
Position the marker to the exact location that you wish to place the Workspace at

Tap the "Add Workspace" button and confirm your action
Updating Workspace location on the map
If you wish to position a Workspace more precisely, you can do so by using the Map tool in the Setup app in the same way as you would if you were adding a new Workspace to the map.
Removing a Workspace from the map
To remove an existing Workspace from the map, select the Workspace that you wish to remove and click on the name popup. You will be asked to confirm your action.
Note: you do not need to scan / load a device to remove it.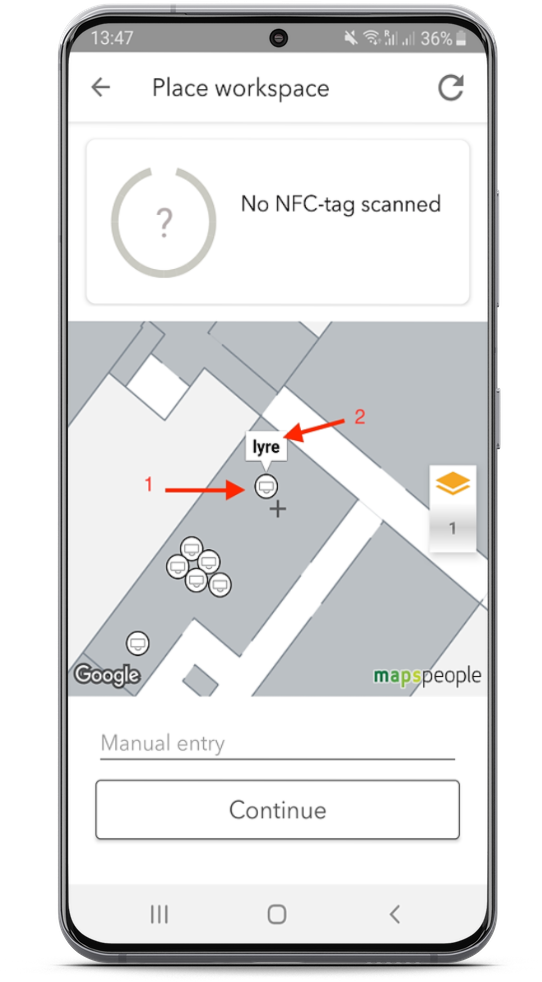 Related articles